Poetry. Music. 100 poems by 100 poets inspired by the life and works of Bob Dylan. Contributors include Robert Bly, Charles Bukowski, Johnny Cash, Diane di Prima, Lawrence Ferlinghetti, Allen Ginsberg, Tony Hoagland, Yusef Komunyakaa, Dorianne Laux, Paul Muldoon, Linda Pastan, Patti Smith, and Charles Wright.
"The poets included in this collection want no explanations from Dylan; they are busy, if anything, using him to explain themselves. These are the people who could hold entire conversations using only Dylan quotes and a few conjunctions. Some of them are people who first realized that the words count when they first listened to Dylan. That the way it's said is as important as what is said. They get it, and reading them makes me feel that I am in very congenial company."—Chris Smither, from the Foreword
"If Bob Dylan has so many sides as to be a house of mirrors, then here are a hundred poets caught in the glass. Some worshipful, others still obsessed, or nostalgic, imitative, even rapacious, but all gathered together around a singer who shuffled words and music together to form a whole new deck. Imagine, one poet within a circle of a hundred poets!"—Billy Collins
"In a pop culture of rapid, vertiginous change, when audiences are more fickle and ephemeral than any in history, Bob Dylan yet retains his stature and something of his original mystery."—Joyce Carol Oates
"Here's a fine anthology of poems that rub shoulders with Bob Dylan's work in splendidly varied ways. There are renowned and unfamiliar poets here. Some have known or met him; all have heard that voice ('like a lone wolf's cry in the cold night,' says one). Some pay tribute to the immensity of his influence; some fight it; some confess. Some scatter fond and knowing allusions to his lines through theirs. Some love him; some resist. This is not hagiography in verse. It is voices celebrating voice, poetry engaging with song."—Dr. Michael Gray
----
Alan Davis has published three collections of stories, most recently So Bravely Vegetative, winner of the Prize Americana for Fiction, and co-edited 10 editions of American Fiction. He teaches in the low-residency MFA program at Fairfield University and now writes full-time after thirty years of teaching at Minnesota State University Moorhead and fifteen years as Senior Editor at New Rivers Press.
Thom Tammaro has published three full-length collection of poems, most recently 23 Poems (Red Dragonfly Press),
and co-edited several prize-winning anthologies, including Visiting Emily: Poems Inspired by the Life and Work of Emily Dickinson and To Sing Along the Way: Minnesota Women Poets from Pre-Territorial Times to the Present. He is the recipient of three Minnesota Book Awards. After thirty-four years of teaching at Minnesota State University Moorhead, he retired in 2017 to write, edit, travel, and not grade papers.
The editors are available for interviews.
For further information, please contact:
tammaro@mnstate.edu and alan.davis.r@gmail.com
Event date:
Tuesday, December 11, 2018 - 7:00pm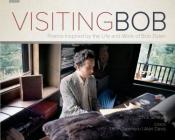 $25.00
ISBN: 9780898233773
Availability: On Our Shelves Now
Published: New Rivers Press - November 1st, 2018
---