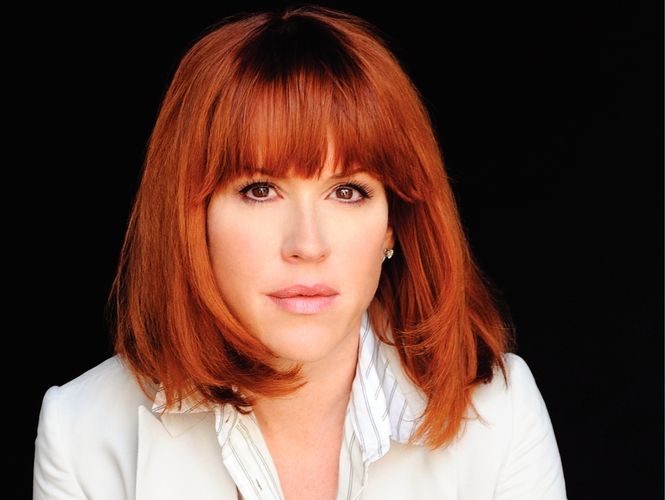 Molly Ringwald explores the complexities of modern relationships in When It Happens to You: A Novel in Nine Stories, a gripping and nuanced collection of interlinked stories. Writing with a deep compassion for human imperfection, Ringwald follows a Los Angeles family and their friends and neighbors while they negotiate the hazardous terrain of everyday life--revealing the deceptions, heartbreak, and vulnerability familiar to us all.

In "The Harvest Moon," a stay-at-home mom grapples with age, infertility and an increasingly distant husband. In "Ursa Minor," a former children's television star tries to rebuild his life after being hospitalized for "exhaustion." An elderly woman mourns the loss of her husband and her estranged relationship with her daughter in "The Little One." In "My Olivia," a single mother finds untapped reserves of strength to protect her flamboyant six-year-old son who wishes only to wear dresses and be addressed as "Olivia." And in the devastating title story, a betrayed wife chronicles her pain and alienation, leading to an eviscerating denouement.

Molly Ringwald began her film career at the age of thirteen with her Golden Globe nominated performance in The Tempest. Her extensive film credits include The Pick-Up Artist, For Keeps, Fresh Horses, Betsy's Wedding, Some People Call It a Sling Blade, Jean-Luc Godard's King Lear, and the now iconic coming-of-age movies Pretty in Pink, Sixteen Candles, and The Breakfast Club. Ringwald has starred in the Broadway production of Cabaret, the Tony-nominated production of Enchanted April, and can currently be seen starring in the breakout hit The Secret Life of the American Teenager on ABC Family. The author of the bestseller Getting the Pretty Back: Friendship, Family and Finding the Perfect Lipstick, Ringwald's writing has appeared in Esquire, The New York Times, Parade, Interview, and The Hartford Courant. When It Happens to You is her fiction debut. Molly Ringwald lives in Los Angeles with her family.


----

John Reimringer's novel Vestments is the Winner of the 2011 Minnesota Book Award for Novel & Short Story. It tackles age-old and yet urgently contemporary issues in the Catholic Church, and infused throughout by a rich sense of the history and vibrant texture of Saint Paul. Originally drawn to the priesthood by the mystery, purity, and sensual fabric of the Church, as well as by its promise of a safe harbor from his violent father, James Dressler finds himself--just a few years after his ordination--attracted again to his first love, Betty García. Torn between these competing loves, and haunted by his heritage, James finds himself at a crossroads.

A former newspaper editor and a graduate of the MFA program at the University of Arkansas, John Reimringer lives in Saint Paul, Minnesota, with his wife, the poet Katrina Vandenberg. Vestments is his first novel.
Event date:
Monday, September 17, 2012 - 7:00pm
Event address:
1600 Grand Avenue (Macalester College)
Weyerhaeuser Memorial Chapel
us

$24.99
ISBN: 9780061809460
Availability: Hard to Find
Published: It Books - August 14th, 2012
---

$16.00
ISBN: 9781571310866
Availability: On Our Shelves Now
Published: Milkweed Editions - September 6th, 2011
---