F. Scott Fitzgerald was a fan of golf and used golfing themes in many of his stories, including his masterwork, The Great Gatsby. Learn more about Fitzgerald and Minnesota golf connections at a special program, "Fitzgerald and the Historic Golf Courses of Minnesota," presented by author and golf historian, Rick Shefchik.
This event, presented by Fitzgerald in Saint Paul will be held at the Town & Country Club, 300 North Mississippi River Blvd, Saint Paul, on Sunday, August 21 at 2 p.m. The historic Town & Country Club is one of the golf venues Fitzgerald frequented. The doors will open at 2:00 p.m. at the Town & Country Club's storied "River Room," overlooking the Mississippi river with extraordinary views of the Minneapolis skyline. The author program will start at 2:30 p.m. with a book signing to follow the talk. The event is open to the public but tickets/pre-registration are required.
Author and presenter Rick Shefchik spent twenty-six years at the Saint Paul Pioneer Press as a media critic, music reviewer, features writer, columnist and sportswriter. He left the Press in December 2006 to become a novelist and freelance journalist. He has described himself as being both a serious "Fitzgerald fan" and seriously "golf-obsessed." He is the author of four novels and two works of non-fiction. His first non-fiction book, From Fields to Fairways -- Classic Golf Clubs of Minnesota, was published in March 2012. With stories and photos dating back to 1893, it has been called the stateis definitive golf history. Shefchik has also written anniversary histories of Hazeltine National Golf Club, Golden Valley Golf and Country Club and Minneapolis Golf Club.
Tickets for this event must be reserved or purchased in advance for $10. Tickets are available by visiting http://www.brownpapertickets.com/event/2584443 or by emailing your ticket request to info@fitzgeraldinsaintpaul.org. Admission includes the presentation, soft drinks and light refreshments. The Club will also offer guests the opportunity to purchase other beverages during the event.
A limited number of Rick Shefchik's beautifully illustrated book, From Fields to Fairways – Classic Golf Clubs of Minnesota, will be available for purchase at this event. To ensure that a copy will be available, attendees can also pre-order books by calling Common Good Books at 651/225-8989, or by visiting the store's website at www.commongoodbooks.com. Books ordered before August 15 will be available for pick-up at the event. If you are ordering the book on-line, please remember to choose the "Pick up at event" option before completing the on-line transaction. If you have any questions about this book, or are interested in any other titles by Rick Shefchik, please contact Common Good Books or visit the store at 38 Snelling Avenue South, Saint Paul.
Hosted by Fitzgerald in Saint Paul, this event is a special edition of the FitzFirst@Four series. The program series usually takes place the first Sunday of every month at 4 p.m. at Common Good Books, and is co-sponsored by The Friends of the Saint Paul Public Library. For more information, contact Fitzgerald in Saint Paul at info@fitzgeraldinsaintpaul.org, or visit www.fitzgeraldinsaintpaul.org. Fitzgerald in Saint Paul is a private, non-profit organization, dedicated to celebrating the life and literature of F. Scott Fitzgerald, the revered American author and cultural icon, in his hometown of Saint Paul.
Event date:
Sunday, August 21, 2016 - 2:00pm
Event address:
Town & Country Club
300 North Mississippi River Blvd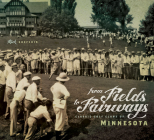 $39.95
ISBN: 9780816677320
Availability: Not in Our Store - Available to Order
Published: University of Minnesota Press - March 19th, 2012
---