This Side of Paradise (Hardcover)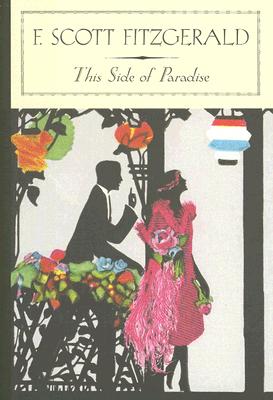 Description
---
This Side of Paradise
, by
F. Scott Fitzgerald
, is part of the
Barnes & Noble Classics
series, which offers quality editions at affordable prices to the student and the general reader, including new scholarship, thoughtful design, and pages of carefully crafted extras. Here are some of the remarkable features of
Barnes & Noble Classics
New introductions commissioned from today's top writers and scholars
Biographies of the authors
Chronologies of contemporary historical, biographical, and cultural events
Footnotes and endnotes
Selective discussions of imitations, parodies, poems, books, plays, paintings, operas, statuary, and films inspired by the work
Comments by other famous authors
Study questions to challenge the reader's viewpoints and expectations
Bibliographies for further reading
Indices & Glossaries, when appropriate
All editions are beautifully designed and are printed to superior specifications; some include illustrations of historical interest.
Barnes & Noble Classics
pulls together a constellation of influencesbiographical, historical, and literaryto enrich each reader's understanding of these enduring works.If the Roaring Twenties are remembered as the era of flaming youth, it was
F. Scott Fitzgerald
who lit the fire. His semi-autobiographical first novel,
This Side of Paradise
, became an instant best-seller and established an image of seemingly carefree, party-mad young men and women out to create a new morality for a new, post-war America. It traces the early life of Amory Blaine from the end of prep school through Princeton to the start of an uncertain career in New York City.
Alternately self-confident and self-effacing, torn between ambition and idleness, the self-absorbed, immature Amory yearns to run with Princeton's rich, fast crowd and become one of the gods of the campus. Hopelessly romantic, he learns about love and sex from a series of beautiful young flappers, women who leave him both exhilarated and devastated. Fitzgerald describes it all in intensely lyrical prose that fills the novel with a heartbreaking sense of longing, as Amory comes to understand that the sweet-scented springtime of his life is fragile and fleeting, disappearing into memory even as he reaches for it.
Sharon G. Carson
is Professor Emerita in the English Department at Kent State University, where she has taught for thirty-five years. She is the author of numerous articles and essays on modern and contemporary fiction.