The Pirate Hunter: The True Story of Captain Kidd (MP3 CD)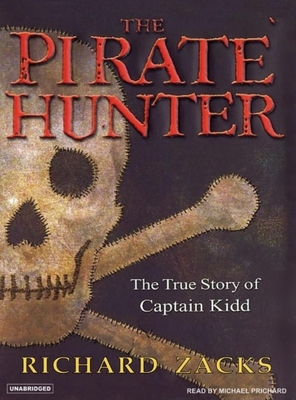 $25.99
Special Order Only - Please Contact Us
Description
---
Captain Kidd has gone down in history as America's most ruthless buccaneer, fabulously rich, burying treasure up and down the eastern seaboard. But it turns out that most everyone, from novelists to scholars, has the story all wrong. Captain William Kidd was no career cutthroat; he was a tough, successful New York sea captain who was hired to chase pirates in the 1690s. His three-year odyssey aboard the aptly named Adventure Galley would pit him against arrogant Royal Navy commanders, jealous East India Company captains, storms, starvation, angry natives, and, above all, flesh-and-blood pirates. Captain Kidd found himself facing a long-forgotten rogue by the name of Robert Culliford, who lured Kidd's crew to mutiny not once but twice.Through painstaking research, author Richard Zacks has pieced together the never-before-told story of Kidd versus Culliford, of pirate hunter versus pirate, as they fought each other in an unscripted duel across the oceans of the world. One man would hang in the harbor; the other would walk away with the treasure. The Pirate Hunter delivers something rare: an authentic pirate story for grown-ups.
About the Author
---
Richard Zacks is the author of "History Laid Bare" and "An Underground Education."

Michael Prichard is a professional narrator and stage and film actor who has played several thousand characters during his career. An Audie Award winner, he has recorded well over five hundred books and has earned several "AudioFile" Earphones Awards. Michael was also named a Top Ten Golden Voice by "SmartMoney" magazine.
Praise For…
---
"Entertaining, richly detailed and authoritatively narrated, Zacks' account of the life of legendary seaman William Kidd delivers a first-rate story."