The Field (Paperback)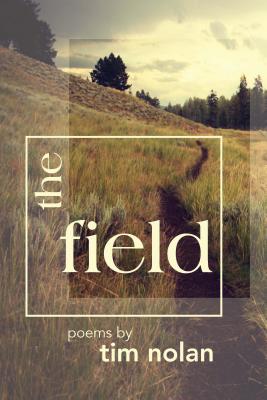 Description
---
Poetry. "When I first read Kinnell and Rich and Snyder as a much younger man I took from each a certain poignant and charged satisfaction, the sense of having come home to a life not mine. Here in this powerful, humane and steady book, I find it again and I am grateful beyond measure." Theo Dorgan

"Whimsical and wry, self-deprecating and humane, Tim Nolan pinpoints what it means to be human. THE FIELD is an extraordinary read." Katrina Vandenberg

"Rumi wrote, 'Out beyond ideas of right doing and wrong doing there is a field... When the soul lies down in that grass... even the phrase 'each other' doesn't make sense anymore.' Tim Nolan digs in that field, unearthing one gob-smacking treasure after another. Lie down in that grass. Meet him there." Eric Utne

"In these lean, direct poems Tim Nolan seeks candidly and humbly for a true sense of self and a solid place to stand in this busy, often superficial, detail-laden, rushing world, where we are 'going nowhere at great speed.' He revels in memories of a Boston hotel, a cafe, the whistle of a man who wants to be a bird, and, most movingly, the songs of his marriage bed and his dying mother, as well as the music of his own voice, full of love and grief." Freya Manfred.