This Side of Paradise (Everyman's Library Contemporary Classics Series) (Hardcover)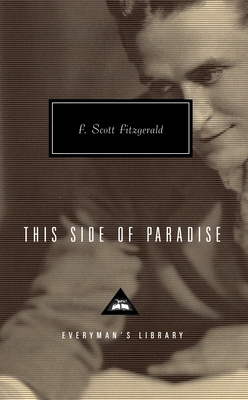 $20.00
Not in Our Store - Available to Order
Description
---
(Book Jacket Status: Jacketed)

F. Scott Fitzgerald's extraordinary career as a novelist ended abruptly and unhappily, but it began with one of the most brilliant first novels in the history of American literature. Published when its author was just twenty-three, This Side of Paradise is about the education of a youth, and to this universal story Fitzgerald brought the promise of everything that was new in the vigorous, restless America during the years following World War I. Amory Blaine–egoistic, versatile, callow, and imaginative–inhabits a book that is interwoven with songs, poems, playscripts, and questions and answers. His growth from self-absorption to sexual awareness and personhood is described by means of a continuous improvisatory energy and delight. Far from being distracting, Fitzgerald's formal inventiveness and verve only heighten our sense that the world being described is our own modern world. A profound coherence informs This Side of Paradise–a coherence born of its author's uncanny ability to revel in the fragmented surfaces of human life while exploring and comprehending its serene depths.
About the Author
---
Francis Scott Key Fitzgerald was born in 1896 in St. Paul, Minnesota. He attended Princeton University, where he began writing what would become his first novel, This Side of Paradise. He left Princeton to join the army during World War I, though the war ended shortly after his enlistment. This Side of Paradise, published in 1920, was a critical and financial success and was followed the same year by his first story collection, Flappers and Philosophers, followed byTales of the Jazz Age in 1922. Fitzgerald went on to publish three more novels—The Beautiful and Damned, The Great Gatsby, and Tender Is the Night—and many more stories. He died in 1940, leaving his last novel, The Love of the Last Tycoon, unfinished.
Praise For…
---
"As nearly perfect as such a work could be . . . The glorious spirit of abounding youth glows throughout this fascinating tale. Amory, the romantic egotist, is essentially American." –The New York Times

"[A] bravura display of literary promise . . . Fitzgerald's prose is capable of soaring like a violin, and of moving his readers with understated husky notes as well as with notes of piercing purity . . . Fitzgerald knew that glamour was bound to fail, that there is an ineradicable human instinct for it which is utterly mistaken." –from the Introduction by Craig Raine