The St. Paul Stories of F. Scott Fitzgerald (Paperback)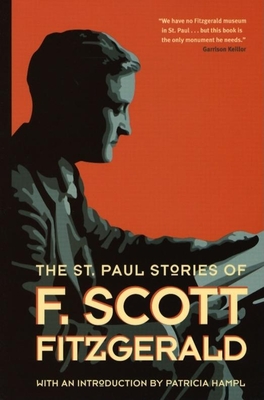 Description
---
F. Scott Fitzgerald's St. Paul is a city of winter dreams and ice palaces, lakeside parties and neighborhood hijinks. These are stories of ambition and young love, insecurity and awkwardness, where a poor boy with energy and intelligence can break into the upper classes and become a glittering success.

This selection brings together the best of Fitzgerald's St. Paul stories--some virtually unknown, others classics of short fiction. Patricia Hampl's incisive introduction traces the trajectory of Fitzgerald's blazing celebrity and its connections to his life in the city that gave him his best material. Headnotes by Dave Page provide specific ties between the stories and Fitzgerald's life in St. Paul.
About the Author
---
Patricia Hampl is Regents' Professor of English at the University of Minnesota and author of several books, including A Romantic Education and I Could Tell You Stories: Sojourns in the Land of Memory, which was a finalist for a National Book Critics Circle Award. She has won NEA, Bush, Guggenheim, Bellagio, McKnight, Fulbright, and MacArthur fellowships. Dave Page is co-author of F. Scott Fitzgerald in Minnesota: Toward the Summit and was the co-chair of the 2002 International Fitzgerald Conference. He teaches writing at Inver Hills Community College in Minnesota.
Praise For…
---
"Fitzgerald is a presence in St. Paul, a ghost who patrols his old neighborhood and keeps talking to us. He sits on Mrs. Porterfield?s porch on Summit Avenue, smoking and talking about writing, and it is always that gorgeous summer just before he finished the book, hit it big, went to New York, married the girl. This lovely book sets out our claim on him. We have no Fitzgerald museum in St. Paul, no boyhood home restored--the family lived in apartments--but this book is the only monument he needs, his own stories, with historical notes, and Patricia Hampl's graceful shining essay for absolution, and Zelda?s benediction." -- Garrison Keillor